So I am back. What might bring such sudden motivation at 10:46pm on a Friday night? Hmmm...not sure. Maybe it's that Ty is out of town and I would hate to actually get a good nights rest, that would be silly. He's at "man week", doing all things manly...with a bunch of 14 year old boys :) As he rattled off a few of the manly activities for the week; boating, biking, hiking, "camping" (in a cabin) I came to one giant conclusion. I would like to be a man. Send me away to the great outdoors.
Speaking of, I was reminded of a story the other day that is worth documenting, for posterity's sake. I was young and spontaneous, in college and engaged to Tyler. The "white house" boys, aka tyler and his roommates decided to head to southern Utah for a camping trip. Tyler had a big test or paper or something that kept him home, but that didn't bother me. I went nonetheless. I ended up driving down with Jon (ty's twin bro) and matty j. We had plans to meet the rest of the group (guys AND girls) who had gone earlier at our campsite. Apparently cell phones don't have great service on the top of a big red rock. Well, jon, matty j. and I never found our little "group". We pitched our tent and I slept right in between the two, only waking up to Jon's face inches from mine a number of times. The point: I slept with ty's twin brother before I slept with him. ;) And that night he even dug through the Wendy's garbage can to find my wallet and proceeded to wipe all the stinky ketchup off it for me...I think I still owe him for this one! That was seriously nasty. Jon, we sure started our relationship off on the right foot! Ahh, what a trip down memory lane. I should do this more often. I digress.
On to something even remotely relevant. Bennett. He is the coolest little guy. He does all sorts of things now.
He Eats. LOTS!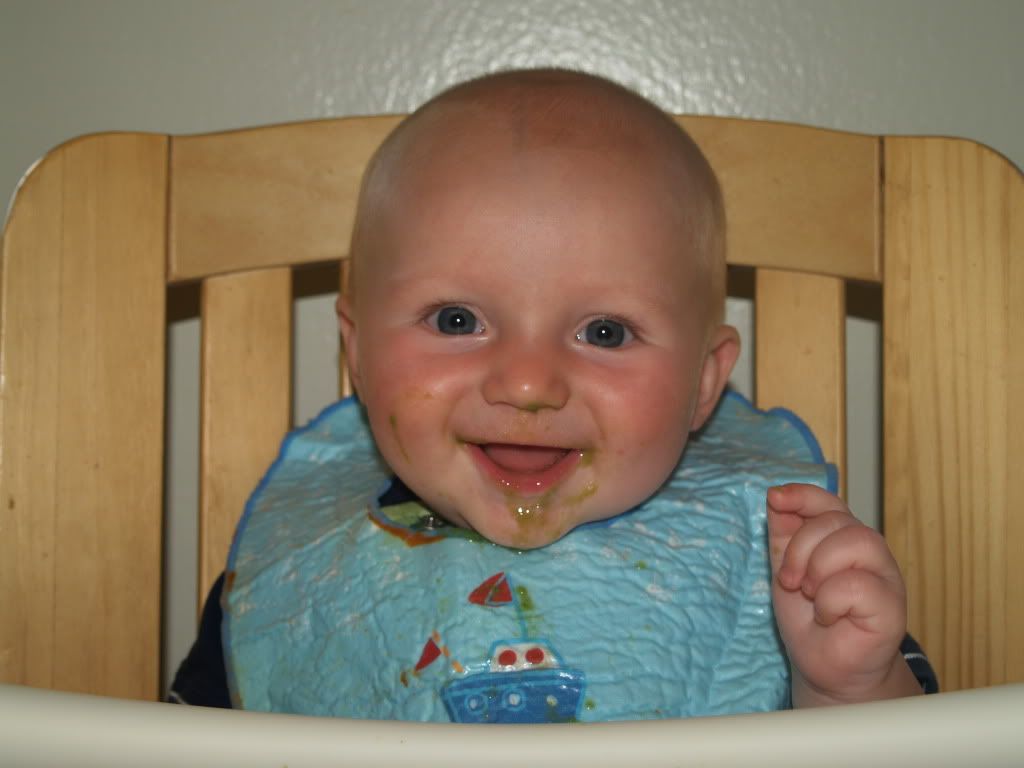 He sits up. And as this picture shows, he sucks his bottom lip.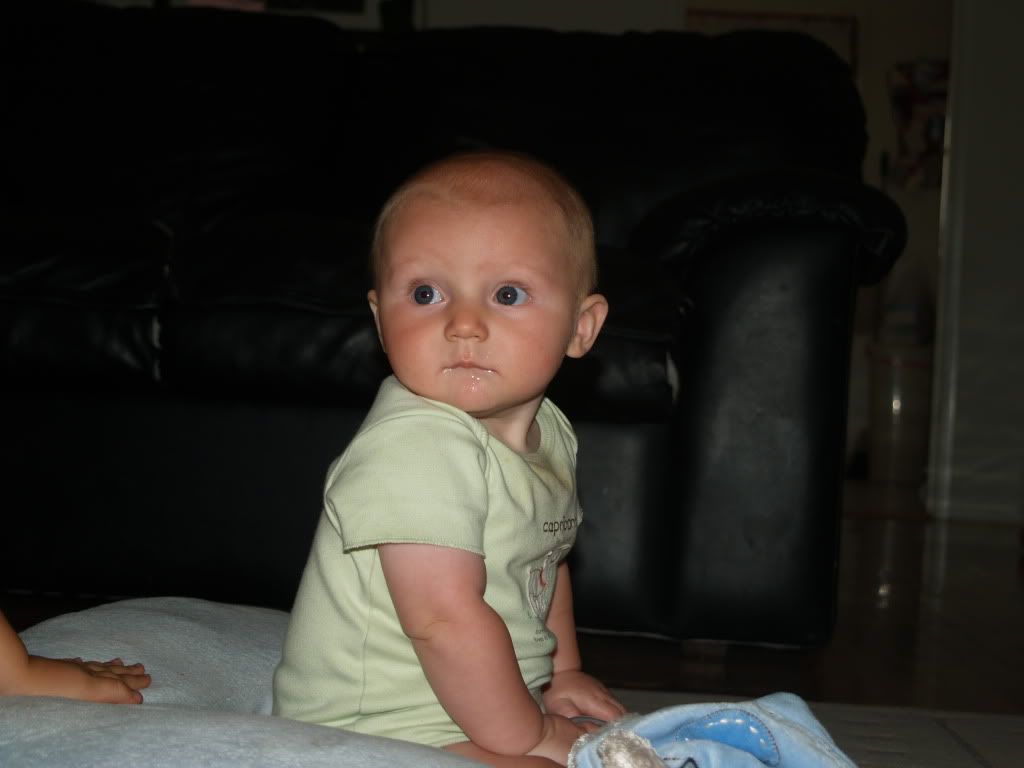 He doesn't crawl...it's still a little too much to lug around.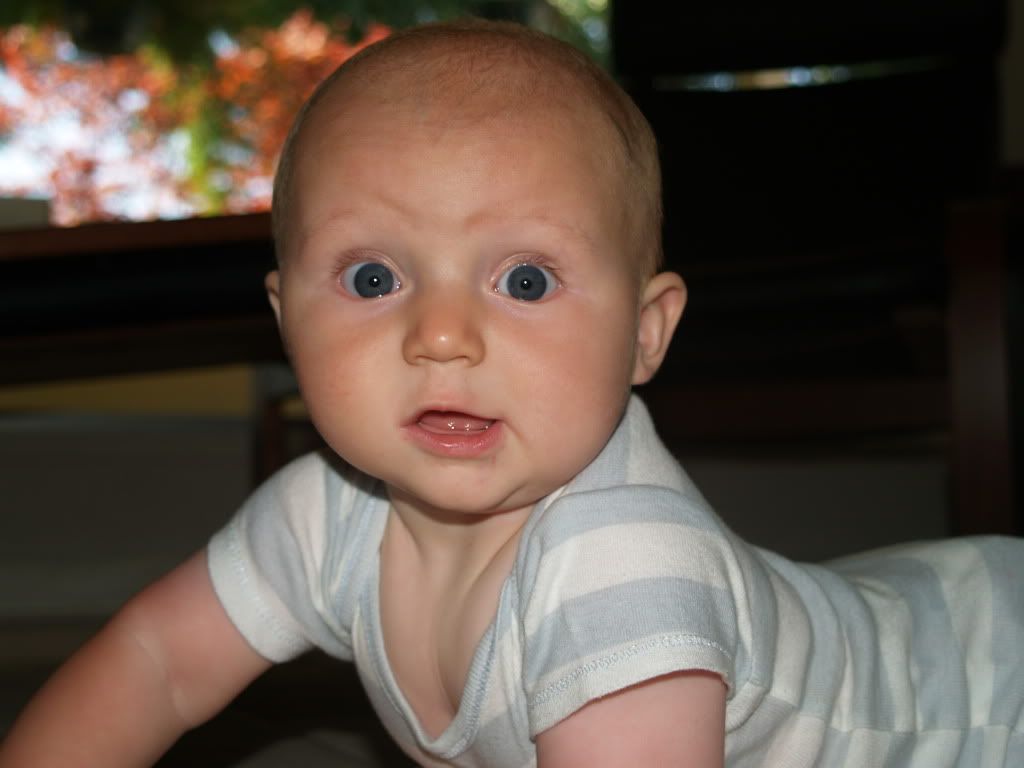 He took his first bath with the big kids. And likely won't be doing this again soon.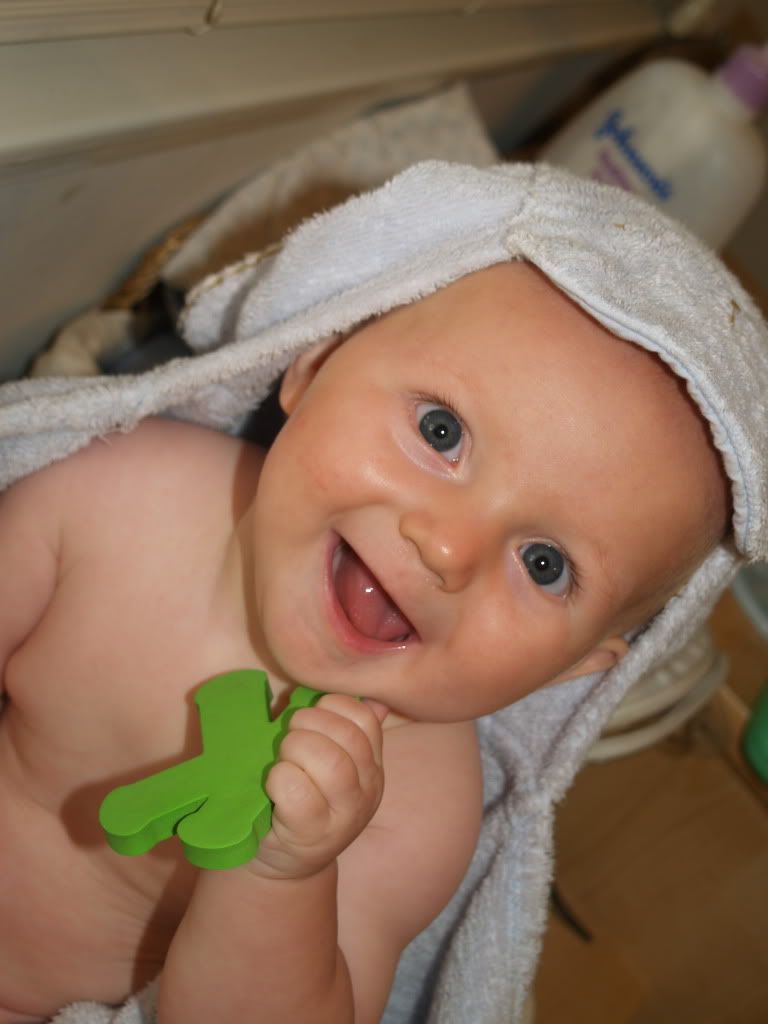 And in case you couldn't tell in the above pictures. He is still bald. Very bald.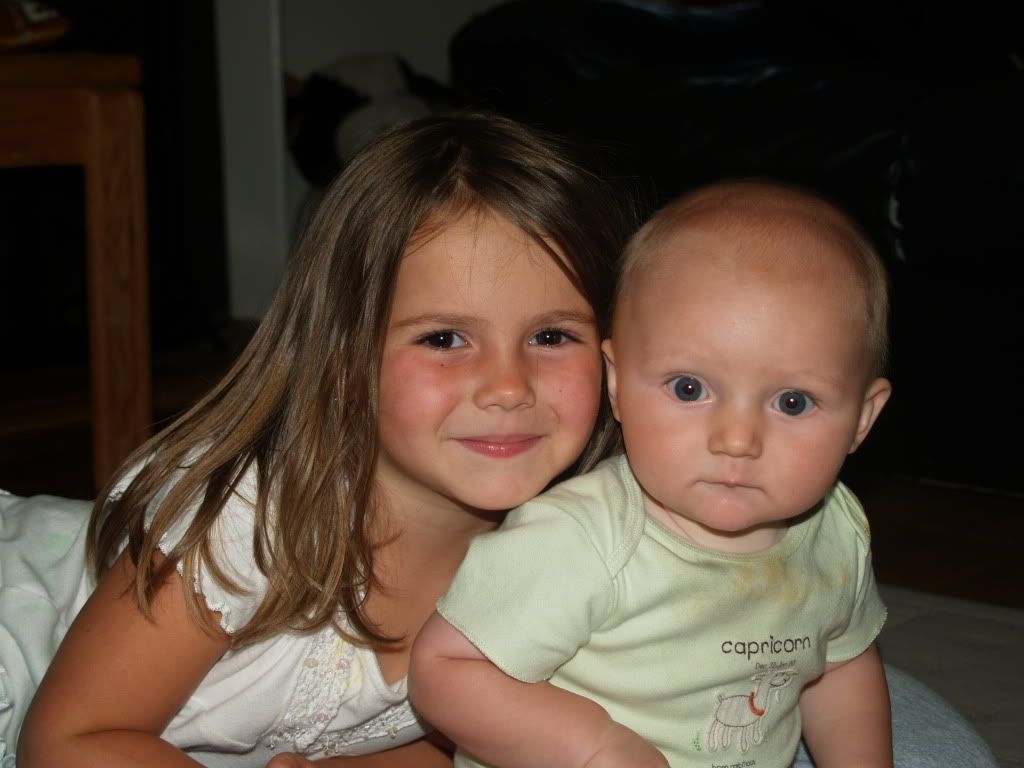 Oh and apparently you will see this little guy gracing the walls of the Picture People in Valley Fair. I gotta figure out how to go in and hide my Flip so I can get record of where is modeling career started. It helped that it was the best photo shoot ever. I had to wake him up, then I set him on the floor and he totally turned on the charm. Way to go little man!